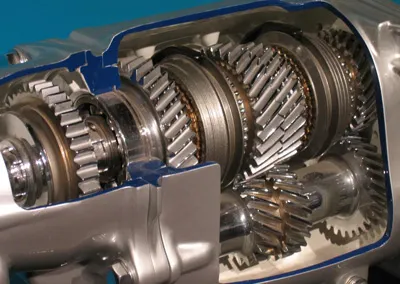 Transmission
Needing auto transmission repair can be frustrating. Most auto repair shops don't have the ability to work with exotic or import vehicle transmission maintenance. Arizona Import Specialists have stepped up to the plate and are here to work with your transmission.
Transmission repairs require a greater understanding of the finer points of mechanical engineering, and we have worked hard to achieve it.
Many import vehicles can exhibit some very interesting transmission problems when compared to domestic vehicles. For example, American made cars are often built to handle heavier loads and stress, while import vehicles are often built with speed and weight considerations in mind. This can lead to more delicate and refined machinery being used, rather than the tough and hardy constructs that domestic vehicles tend to favor.
Beyond the fundamental differences between mechanical design features, it is important to remember that the automatic transmission is most often the component that requires the most amount of skill to repair. The best way to keep the maintenance cost of your vehicle down to a minimum is to make sure that your transmission receives the maintenance it requires to keep operating for as long as possible without major repairs.
When it comes to transmissions, Preventative maintenance is by far the best approach to keeping costs down and preserving your vehicles value.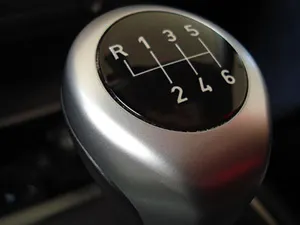 Proper Fluid Level
Maintaining the proper level of transmission fluid is outwardly the most important thing you can do for your transmission health. If there is to little fluid, friction takes over and causes excessive overheating and wear.
Overall Performance
The best indication that your transmission is in need of maintenance most often comes from the experience of driving the vehicle.
Transmission Fluid
Keep your fluids new.
Transmission Leaks
If you spot a red fluid leaking from your vehicle, it is extremely important to stop this leak as quickly as possible. We suggest checking your transmission fluid level yourself before driving it in to the shop, because even a short trip with insufficient fluid can have catastrophic consequences on your transmission.
Let us help you keep your transmission healthy for the road ahead. Our technicians specialize in keeping your transmission alive for as long as possible, and can help you avoid the high costs of major transmission services. Feel free to give us a call if you have any questions or concerns about your transmission, our staff is friendly, professional, and is here to help you in any way possible.

We Accept